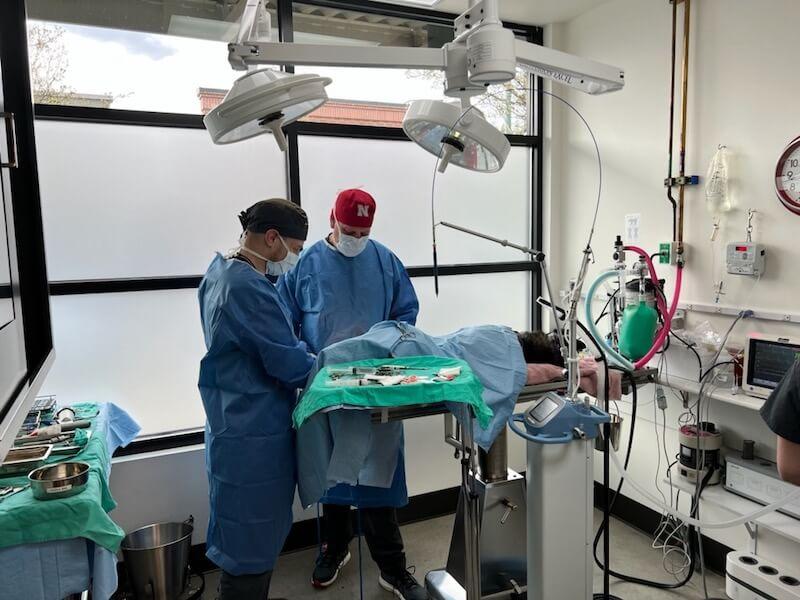 Our veterinarians have extensive experience in managing a wide array of surgical conditions that arise in our veterinary patients. We offer anesthetic monitoring for our surgical patients including ECG, end-tidal CO2, heart and respiratory rate, oxygen saturation, blood pressure and core body temperature. We utilize a CO2 laser for soft tissue surgeries to help control intra-operative hemorrhage and post-operative swelling, as well as state-of-the-art pain management.
We routinely perform intestinal foreign body removal, splenectomy, bladder and urinary surgery, and anal gland and routine mass removals. We have extensive experience in the surgical management of complicated oncologic conditions for the removal of many forms of cancer.
Dr. Thomazin, while not a Board Certified Surgeon, has extensive soft tissue and orthopedic experience. We offer fracture repair including bone plating and external fixation. We routinely perform surgical stabilization of the canine stifle joint due to injury of the cranial cruciate ligament, including both Lateral Suture Stabilization and Tibial Tuberosity Advancement (TTA).